About Us
Sundial Capital Research
Sundial Capital Research is an independent investment research firm dedicated to the application of mass psychology to the financial markets. Sundial publishes the SentimenTrader.com website.
Our focus is not market timing per se, but rather risk management. That may be a distinction without a difference, but it's how we approach the markets. We study signs that suggest it is time to raise or lower market exposure as a function of risk relative to probable reward. It is all about risk-adjusted expectations given existing evidence.
The work of Sundial has been mentioned in publications such as The Wall Street Journal, Bloomberg, Barron's, CNN, The Economist, Reuters, CNBC, SFO Magazine, Active Trader, Futures, TheStreet.com, TradingMarkets, and many others.
About the Team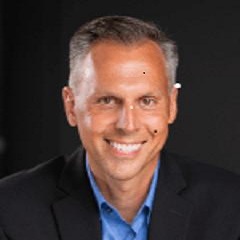 Being born and raised in rural Wisconsin, and currently residing near Minneapolis, I'm far from the bustle of Wall Street. That's good and bad, but mostly good - it lends perspective.
After attending the University of Minnesota with a concentration in Finance and Economics, I helped build the online brokerage operations of a major U.S. bank from 5 people into over 300 and a top-10 ranking. My learning curve started to plateau, so I left to help run the operations of a large hedge fund before founding Sundial Capital Research, Inc. in 2001. I've been trading stocks, options, futures, currencies and commodities for 20 years.
In those jobs, I became interested in sentiment as a driver of security prices while managing the brokerage's operations. We would get a surge in options applications after stocks rallied, or customers would get overly emotional when receiving a margin call. Many times, there wasn't a lot of logic to customers' trading decisions.
I developed several indicators based on our in-house customer activity, and it was immensely interesting how often extremes in our business coincided with turning points in the market. After I left the brokerage, I struggled to find a place where I could monitor similar indicators. To fill that need, I started a service that provided sentiment indicators and research in one spot, without having to search all over the web.
Currently, SentimenTrader.com has subscribers in all 50 states and more than 50 foreign countries. I am also a contributing writer to the Emmy-winning site Minyanville.com, and provide private consulting for hedge funds and managed accounts.
In the moments I'm not working, I spend as much time as possible with my children and extended family, enjoying the outdoors and participating in cycling and triathlon.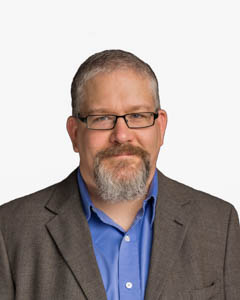 Eric D. Brown, D.Sc. Chief Information Officer
eric@sentimentrader.com
I am a technology consultant, investor and entrepreneur with an interest in using technology and data to solve real-world business problems.
I received my Doctor of Science in Information Systems in 2014 with a dissertation titled "Analysis of Twitter Messages for Sentiment and Insight for use in Stock Market Decision Making". My research interests are currently in the areas of decision support, data science, big data, natural language processing, sentiment analysis and social media analysis. In recent years, I have combined sentiment analysis, natural language processing and big data approaches to build innovative systems and strategies to solve interesting problems.
I founded Trade The Sentiment to highlight the potential of using Twitter as a sentiment tool, before joining Sundial as CIO and partner.
I also like to take photographs when I can.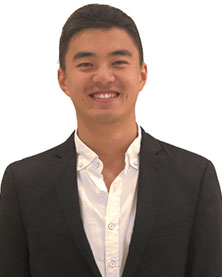 I've been trading and working in finance since 2008, spending most of that time working in my family fund. This experience has brought me from Canada to Australia to a country close to Dubai, where I currently reside. (Can you guess what the biggest advantage of living in the Middle East is, from a trading perspective?) We focused primarily on commodities, using price action and technical analysis.
Over the years I realized that combining fundamentals with technical's can aid one's understanding of the stock market. The trick is to know what fundamental factors to look at and what fundamental factors to ignore. Moreover, I firmly believe that quantitative trading is advantageous to discretionary trading because quantitative trading forces the trader to follow a pre-determined plan and avoid emotional mistakes. While I still follow the commodity markets, I now mostly focus on equities.
Depending on where I am at the moment, my hobbies revolve around snowboarding and surfing.
Vaishali Rathi Data Science Consultant
I've worked in the investment industry for 3 years, working on the quant side and building quantitative trading models. Research has shown that corporate insiders outperform the average investor and trader. Hence, I'm working as a data science consultant for SentimenTrader and building out insider trading algorithms that filter signal from noise.
In my downtime I like to learn about astronomy and hike mountains.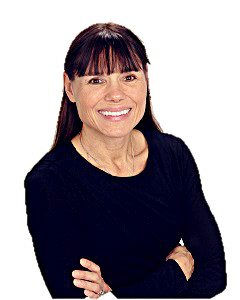 I have been involved in finance for over 20 years. I worked on the institutional bond trading desk of a major regional bank for over 10 years, before leaving to head an operational department on the retail brokerage side.
I primarily handle client relationships for Sundial.
You might have guessed I'm married to Jason. In my spare time, I try to find some order in the chaos of our household, and I'm very active in the sport of triathlon.
---
Not ready to signup up for a free trial yet?
Signup for our Daily Lite email to receive highlights of our daily report, research and studies.
---
Follow us on Twitter:
Follow @sentimentrader
Find us on Facebook:
---
Subscribe to our Youtube Channel:

---

---
Brought to you by: