After 17 Months of Speculation, Investors Are in Risk-Off Mode
---
---
For the first time in over a year, investors have a risk-off mentality and are showing signs of widespread pessimism.
It's not extreme in most cases, and Friday's rebound puts a dent in the argument, but last week showed the first real signs of concern since the spring of 2020.
The Risk-On / Risk-Off Indicator looks at more than 20 indicators and calculates the percentage that are displaying risk-on or risk-off behaivor. You can see them individually by going to Spotlights > Spotlight on Sentiment. The two other times that the indicator tipped into risk-off territory over the past year, buying pressure came in immediately. Last week was the first time that didn't happen.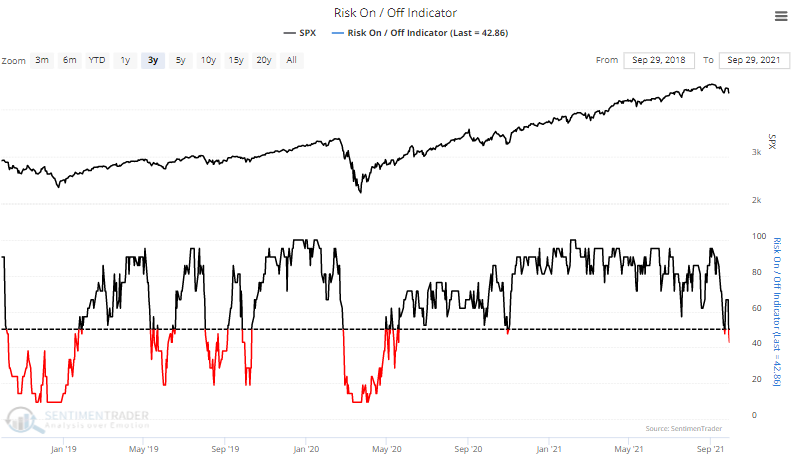 That ended the longest streak ever of the Risk-On / Risk-Off Indicator being above 50% on consecutive days.
After other long streaks of risk-on behavior finally ended, it didn't prove to be a negative sign for stocks. As we repeat often, momentum (and optimistic behavior) does not die easily. While the S&P 500 suffered some short-term volatility, it consistently rebounded in the months ahead. Over the next 6-12 months, there was only a single small loss.

---
What else we're looking at
Full returns following the ends of long streaks of risk-on behavior
The spread between Smart Money and Dumb Money Confidence has reached an extreme
An update on absolute and relative trends in industry, sector, and country ETFs
A broad look at upcoming seasonal trends in commodities
---
Stat box



On Monday, the S&P 500 lost more than 1% but only 45% of NYSE volume flowed into declining issues. That's among the lowest downside volume since 1965 on a day the S&P 500 declined by 1% or more.
---
Etcetera
About-face. The Optimism Index on the EWJ Japan fund has tanked. A 5-day average of the indicator has cycled from above 80% to below 20%, one of its lowest readings of the past 5 years.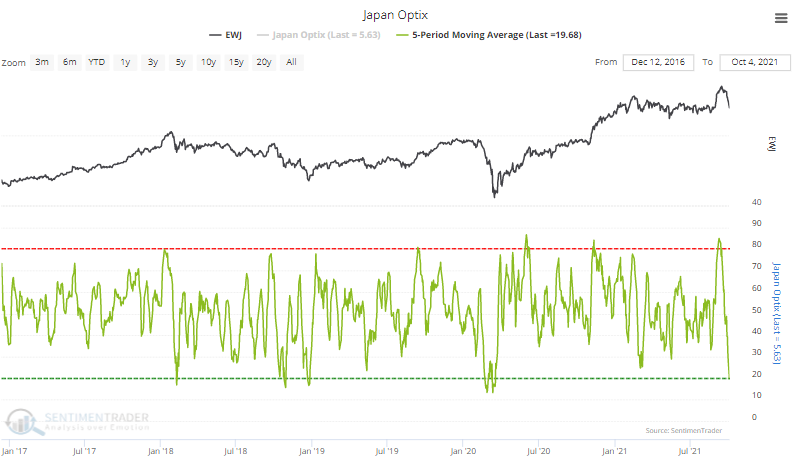 Semi-pessimistic. Optimism on semiconductor stocks has plunged as well. The 5-day average Optimism Index on SMH has dropped below 13%, the 2nd-lowest reading in 5 years.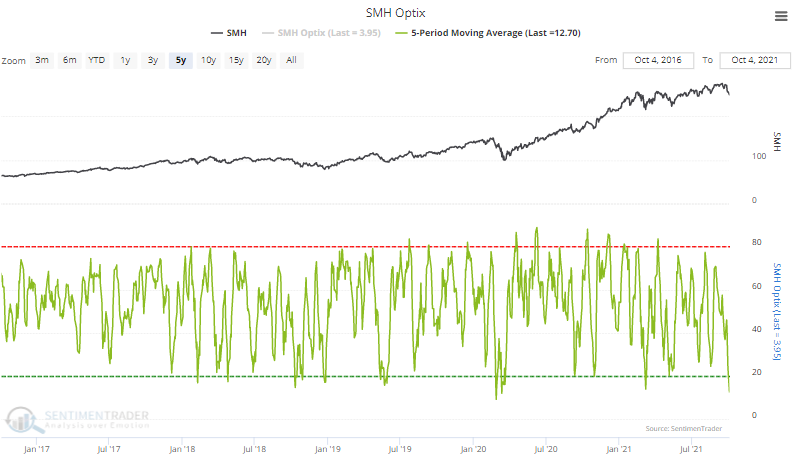 Widespread pessimism. The global sell-off has created deep pessimism around the world. Our Geo-Map shows optimism in Colombia and Indonesia, but deep green (extreme pessimism) in many other areas of the globe.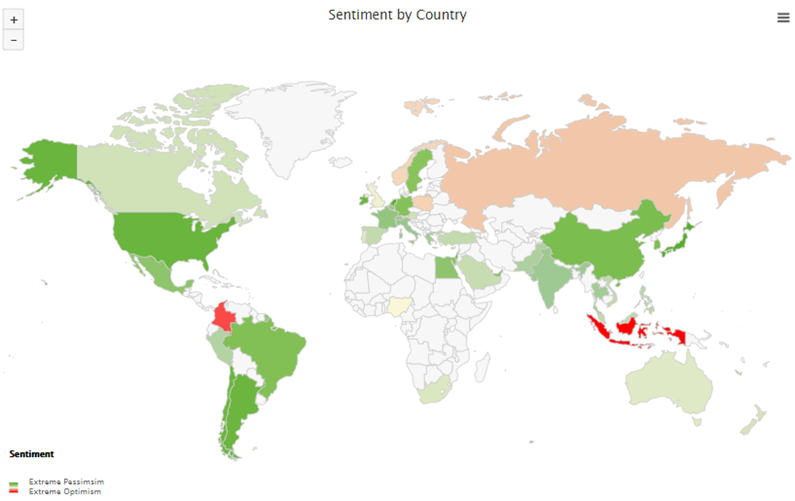 Related Posts:
---
Tagged As:
The post titled After 17 Months of Speculation, Investors Are in Risk-Off Mode was originally published as on SentimenTrader.com on 2021-10-05.
At SentimenTrader.com, our service is not focused on market timing per se, but rather risk management. That may be a distinction without a difference, but it's how we approach the markets. We study signs that suggest it is time to raise or lower market exposure as a function of risk relative to probable reward. It is all about risk-adjusted expectations given existing evidence. Learn more about our service , research, models and indicators.
Follow us on Twitter for up to the minute analysis of market action.
Follow @sentimentrader