Despite losses, Dumb Money Confidence is still pretty high
---
---
Despite a drop in speculative options activity, sentiment among trend-followers is still higher than it has been at almost any low over the past 20 years.
The week before last, speculators became a bit less aggressive. That continued last week, with a drop in speculative call buying among the smallest of traders, and an uptick in protective put buying.
That less aggressive behavior helped to push Dumb Money Confidence lower, now just below 60% after peaking above 75% a couple of weeks ago.
If the S&P bottomed on Friday with Dumb Money Confidence at 59%, then it would be the highest reading we've ever seen at a 1-month bottom. In other words, it would be extremely unusual to see stocks form a low while Confidence was still so high.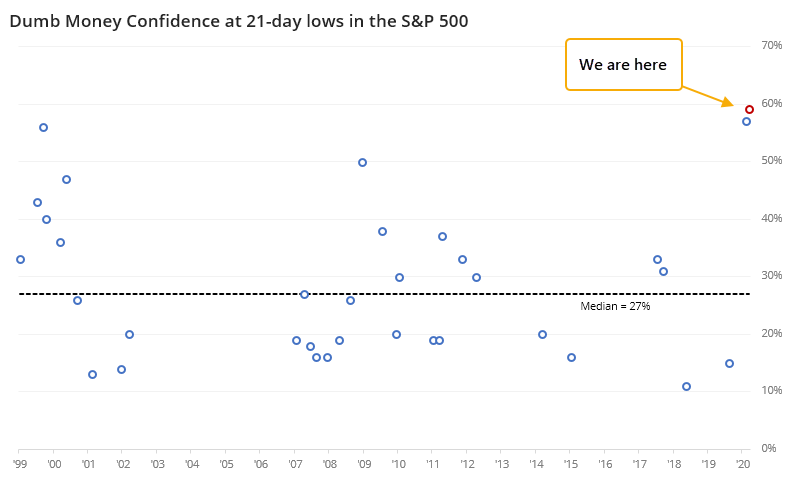 There were only a few times when stocks formed a 1-month low with Dumb Money Confidence above 50%; the median reading was only 27%, more than 30% below Friday's level.
---
What else is happening
These are topics we explored in our most recent research. For immediate access with no obligation, sign up for a 30-day free trial now.
Future returns when option speculation drops to a multi-month low when stocks had rallied during that time
What happens when the S&P drops to a 1-month low but with high Dumb Money Confidence
---
Stat Box

Speculators in VIX "fear gauge" futures are holding almost 40% of the open interest net short, apparently in a bet that volatility will decrease in the weeks ahead. According to our Backtest Engine, in the past decade, there have been 82 weeks when speculators were net short more than 25% of VIX futures open interest. Over the next 2 weeks, the VIX rose after only 33 of those weeks, with a median return of -2.4%, proving speculators correct most of the time.
---
Sentiment from other perspectives
We don't necessarily agree with everything posted here - some of our work might directly contradict it - but it's often worth knowing what others are watching.
1. Despite fears, stocks usually go up after presidential elections, no matter who wins - Morgan Stanely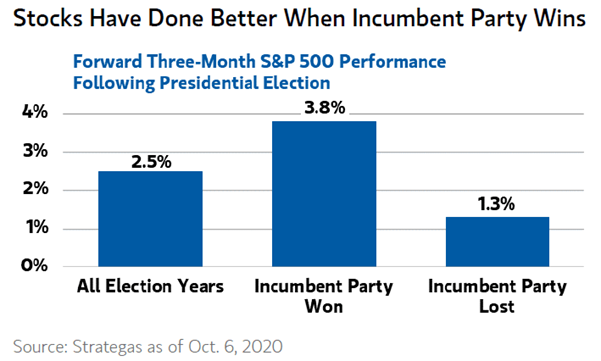 2. Because stocks usually go up, anxiety goes down and volatility drops - Of Dollars And Data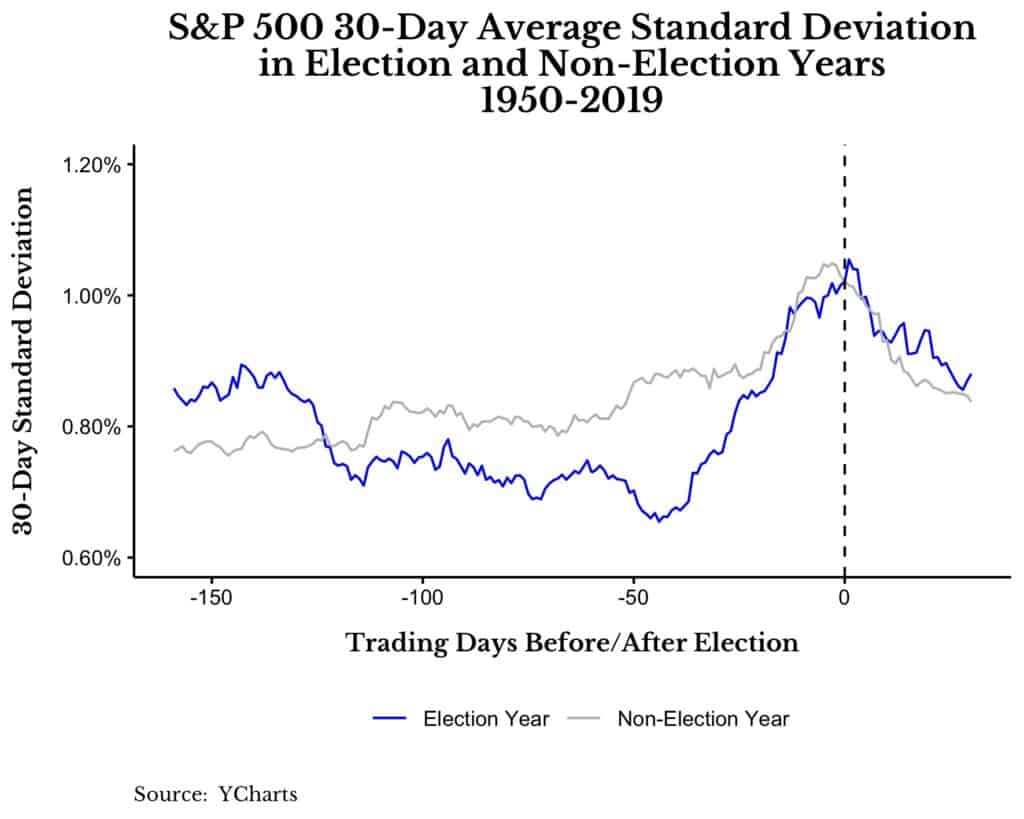 3. Despite the hoopla, stocks typically don't move all that much following elections - Statista


The post titled Despite losses, Dumb Money Confidence is still pretty high was originally published as on SentimenTrader.com on 2020-11-03.
At SentimenTrader.com, our service is not focused on market timing per se, but rather risk management. That may be a distinction without a difference, but it's how we approach the markets. We study signs that suggest it is time to raise or lower market exposure as a function of risk relative to probable reward. It is all about risk-adjusted expectations given existing evidence. Learn more about our service , research, models and indicators.
Follow us on Twitter for up to the minute analysis of market action.
Follow @sentimentrader