Mom & Pop are manic about stocks
---
---
Manic
With incessantly rising stocks and commission-free trading, retail traders have become manic. We could reasonably expect trading activity to rise under conditions like this.
But it has not only risen, it went parabolic in January. On E-Trade alone, trading activity has surpassed 450,000 trades. It was even higher on TD Ameritrade.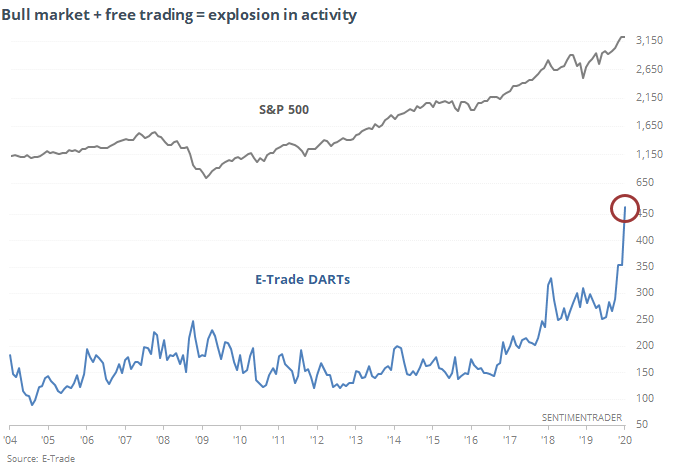 The 6-month rate of growth in trading activity at those two brokers has been matched only once before, as stocks were peaking in early 2018. Of course, this is partly driven by commission-free trading. That doesn't completely detract from the idea that mom and pop wouldn't have an interest in trading so much if they didn't think they could profit.
Trading with MACD
The MACD (Moving Average Convergence Divergence) is a very popular technical indicator. We've posted an overview video in recent weeks, and Troy has published a new one that does a deep dive on the best settings to use for various markets.
Click here to view the video - the conclusions may surprise you.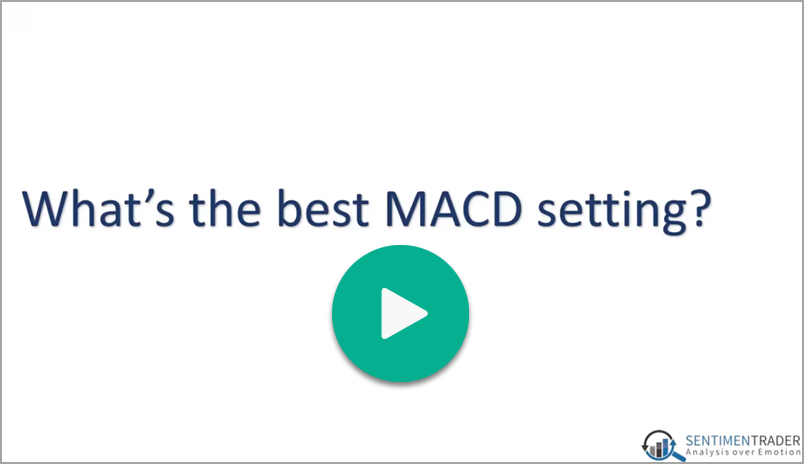 Grind higher
Another day, another all-time high - as they say, "never short a dull market." Through Tuesday, the S&P 500 has made 36 all-time highs over the past 4 months, a feat that has been only matched 4 other times: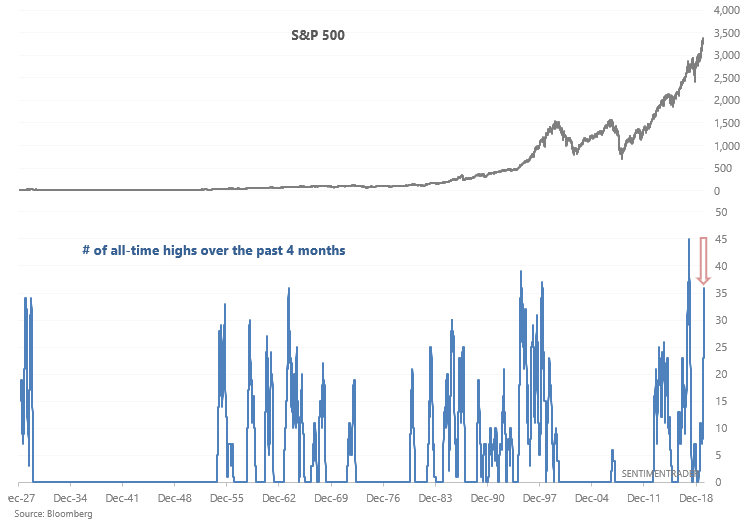 While it's easy to assume that this is short term bearish for stocks, that hasn't usually been the case historically.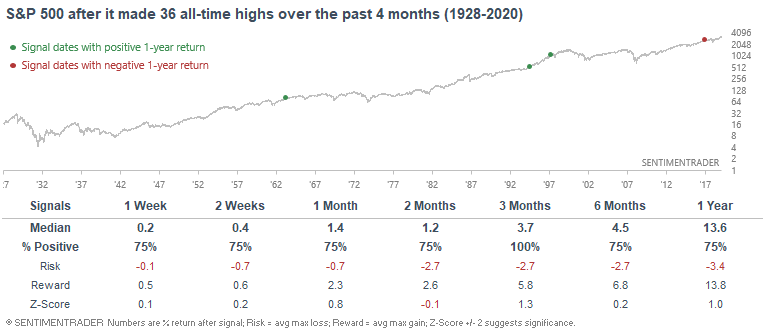 Granted, the sample size is tiny. But even when we relax the parameters to get more precedents, the overall theme remains the same. While stocks typically rose going forward, the risk/reward was about flat over the next couple of months. Many times, this kind of push led to a multi-month consolidation.
Like most momentum studies, longer-term returns were better.
This is an abridged version of our recent reports and notes. For immediate access with no obligation, sign up for a 30-day free trial now.
We also looked at:
SPY has been gapping up almost every morning, behavior matched only once before in nearly 30 years
Most stocks in the S&P 500 have been holding above their 50- and 200-day averages for 4 straight months
NYSE new highs have reached a 2-year extreme
Job openings (JOLTs) have plunged over the past 2 months
What happens when the VIX stays under 19 for four months
U.S. economic surprises just jumped to a 400-day high

Related Posts:
---
Tagged As:
The post titled Mom & Pop are manic about stocks was originally published as on SentimenTrader.com on 2020-02-13.
At SentimenTrader.com, our service is not focused on market timing per se, but rather risk management. That may be a distinction without a difference, but it's how we approach the markets. We study signs that suggest it is time to raise or lower market exposure as a function of risk relative to probable reward. It is all about risk-adjusted expectations given existing evidence. Learn more about our service , research, models and indicators.
Follow us on Twitter for up to the minute analysis of market action.
Follow @sentimentrader