The World's Reserve Currency Just Triggered a Buy Signal
---
---
The dollar has broken out, and history suggests it will keep going.
The trend following system that Dean uses for the Dollar Index (DXY) is a straightforward one. It's the price channel breakout system created by Richard Donchian, the father of trend following. The original concept became the foundation on which later trend followers like Richard Dennis and the turtles used to capture significant price trends.
A new uptrend was established late last week when the Dollar Index closed above the 133-day price channel high.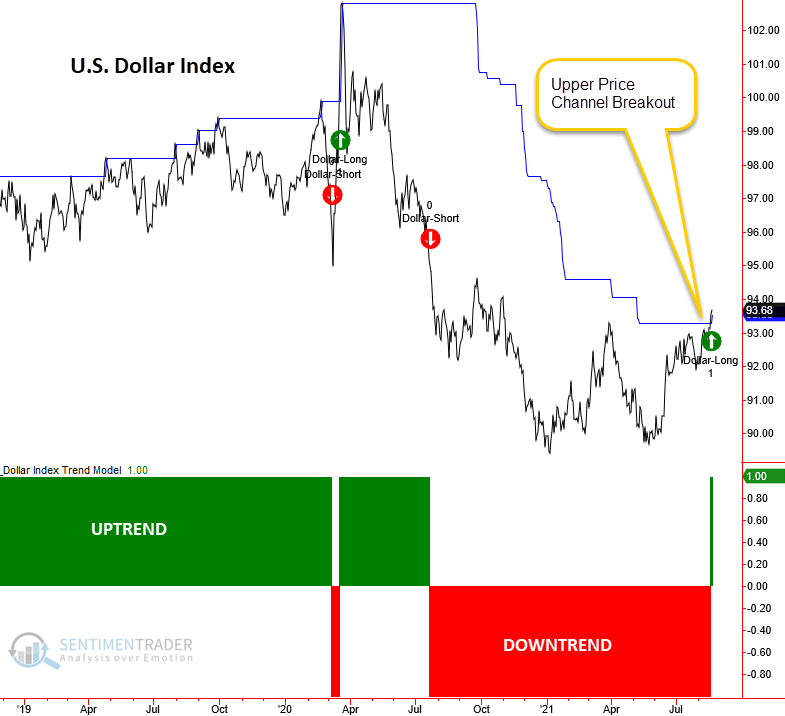 Using this system, there have been 23 breakouts in the dollar over the past 50 years. Taking an in-depth look at results going forward, the dollar's returns were solid across all timeframes with several notable z-scores.
Commodity returns look anemic. When the dollar strengthens, commodities generally struggle. That's also why gold returns look weak across the board.

---
What else we're looking at
Full returns in the dollar, commodities, metals, emerging markets, sectors, and factors after dollar breakouts
Why energy stocks may be facing a continued rough patch
---
Stat box



The DBC commodities ETF has now dropped for 7 consecutive sessions. That's tied for the 2nd-longest streak of down days in the past 3 years.
---
Etcetera
Small opportunities. "Smart money" commercial hedgers in small-cap Russell 2000 futures are holding a high number of net long contracts relative to total open interest.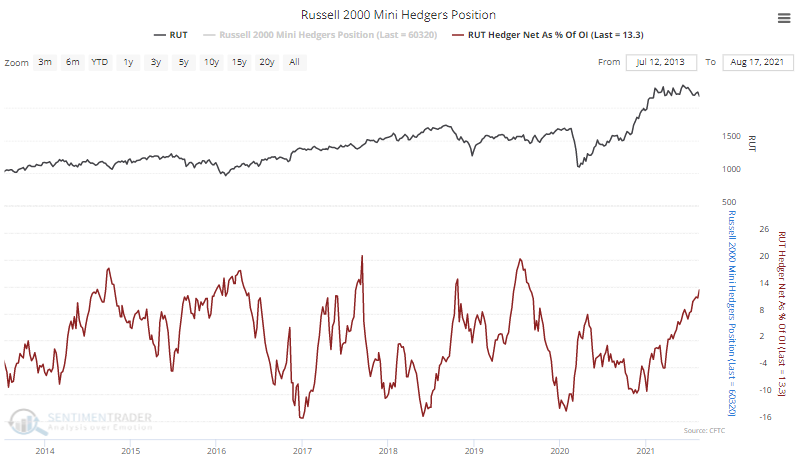 Oil slick. Our Optimism Index on the USO oil fund is below 8%, one of the lowest readings of the past year.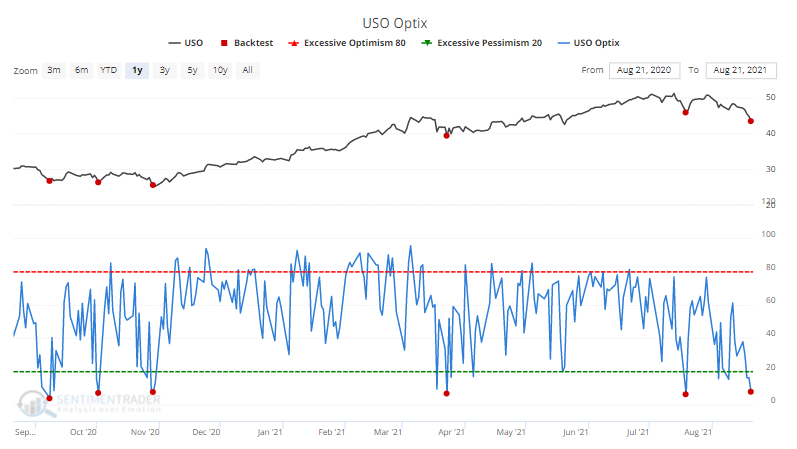 Negative bets. Over the past 3 sessions, volume in inverse ETFs has averaged about 1.2% of total NYSE volume.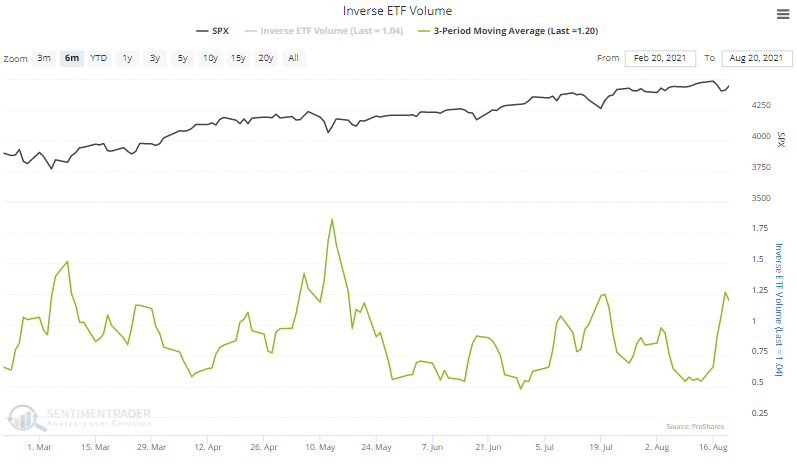 Related Posts:
---
Tagged As:
The post titled The World's Reserve Currency Just Triggered a Buy Signal was originally published as on SentimenTrader.com on 2021-08-23.
At SentimenTrader.com, our service is not focused on market timing per se, but rather risk management. That may be a distinction without a difference, but it's how we approach the markets. We study signs that suggest it is time to raise or lower market exposure as a function of risk relative to probable reward. It is all about risk-adjusted expectations given existing evidence. Learn more about our service , research, models and indicators.
Follow us on Twitter for up to the minute analysis of market action.
Follow @sentimentrader